The premiere of the Juke Joint Revue was such a resounding success that Parkside Lounge has requested a second event–Tuesday June 26 2012. Performers have been confirmed, Empire Beats is rehearsing and recording, and the hype machine is in hyper drive. Herewith, a multi-media overview of the May 29th  Juke Joint Revue debut.
Take East Houston all the way to the edge of town and there you will find the Parkside Lounge. Past the foosball and the photo booth, into the back room and 60 years into the past–the heart of the Juke Joint.
Jo Boob's New York School of Burlesque opened the night with a fantasmagorical showcase of their professors [including Jezebel Express] complete with hula hoop lessons from La Pinkie Special, then Empire Beats took the stage. The cocktail waitress made her rounds, and the infamous Coco te Amo re-warmed the audience with her sexydancing.
Then Empire Beats took the stage and featured Camille Atkinson, something they do very, very well. These boys know how to throw down the tricky beats. Please note the sick chords of Nicolas  Semrad and raunchy skins  of bandleader Mark Boquist.
SKATE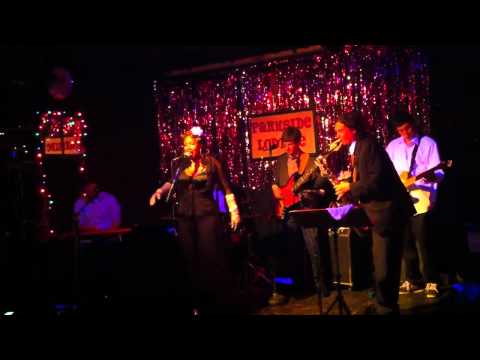 Camille Atkinson has been known by many names in her years in the club scene, and tonight she premiered her burlesque persona, Bronze Bettina, hostess of the evening.
FEVER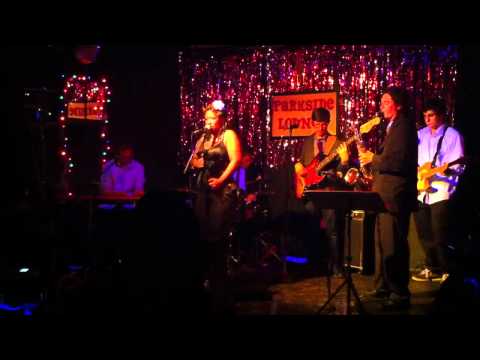 Then the New York School of Burlesque students took the stage—Plucky Charms played the ukulele in little more than a bikini, Cholula Chuckles' routine left her covered in ice cream, and CoCo te Amo returned to the stage for her amazing performance to Kim Carnes' "Bettie Davis Eyes."
COCO te AMO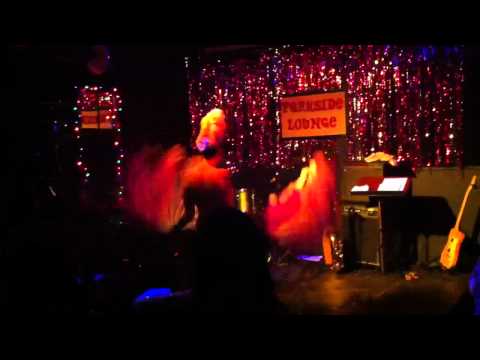 BeelzaBabe SirenofSodom got  the crowd salivating with her flawless old school glamour.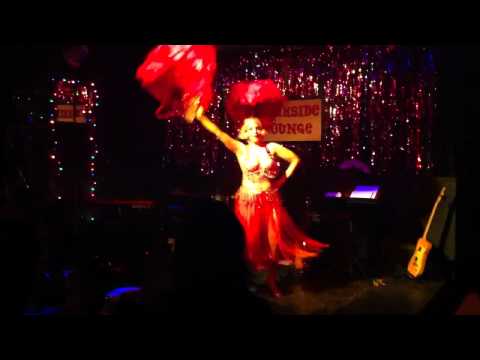 The hat was passed for the girls, the money piled in, and Empire Beats returned to feature Camille yet again, in all her funky road house glory.
PULCHRITUDE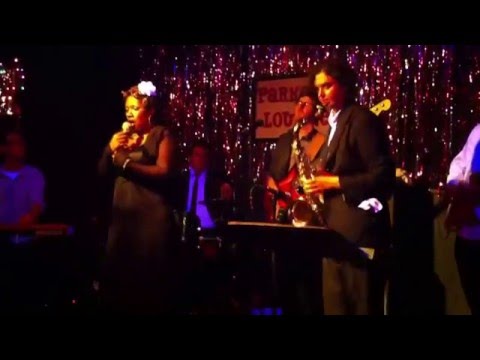 HOT SAUCE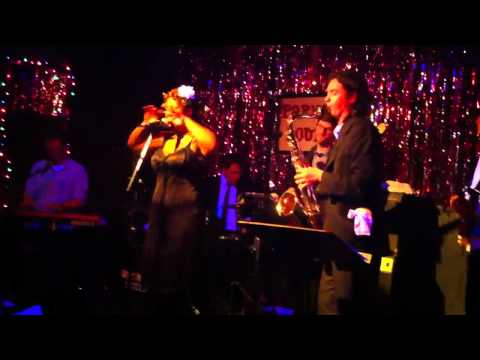 It was a beautiful night, full of love and booze, hooting and pasties–good old fashioned fun—the American Way. If this is your idea of a good time, click one of the links at the top right to connect with Empire Beats, and DO NOT miss the next Juke Joint Revue, June 26, at the Parkside Lounge.