Empire Beats featuring Camille Atkinson played the Knitting Factory as part of CBGBs music festival on June 6th, and received this fantastic review on the Knitting Factory web site:
 The Empire Beats strung us along with a brief intro before Camille Atkinson strutted on stage and nabbed the audience's ears by exhibiting a flirtatious aura, seducing us with her charming voice. Camille's vintage performance—backed by the Empire Beats' dazzling instrumentation—briefly converted the Knitting Factory into a jazz club in New Orleans. The cover of Bobby Patterson's song, "TCB or TYA" was probably the highlight of their performance, receiving many cheers from the crowd. The Empire Beats' set was jam-packed with fun vibes, but it was Camille who stood out amongst this soulful band. Camille exuded a unique charisma, delivering a top-notch performance filled with sex appeal. As one of the songs said, "She's got flair, she's got grace," and there is no denying that.
Read the full review at the Knitting Factory website:
http://bk.knittingfactory.com/2012/07/09/cbgbs-festival-presents-sister-sparrow-the-dirty-birds-empire-beats-feat-camille-atkinson-and-erin-barra-at-brooklyns-knitting-factory
A while back, I was walking near Central Park, and had an interaction with someone that turned out to be part of the TV show Impractical Jokers on  TruTV. Please to check it out.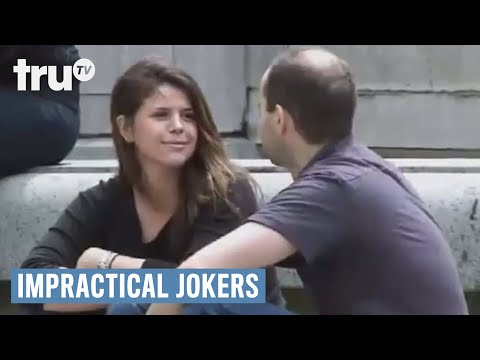 Take a moment to click the TOUR button above–we're playing all over the  city again this month, and Juke Joint #3 will be on July 17th!